2019 Holiday Season Mystery Boxes are Here!
This Black Friday/Cyber Monday and through the Holiday season will be an incredibly exciting one with the introduction of our Mystery Boxes! Each Mystery box is designed with a specific set of unique product offerings at an amazing price. These Mystery boxes will be available through the holiday season while supplies last. The first round of Mystery boxes will have some special release rules related to Black Friday/Cyber Monday.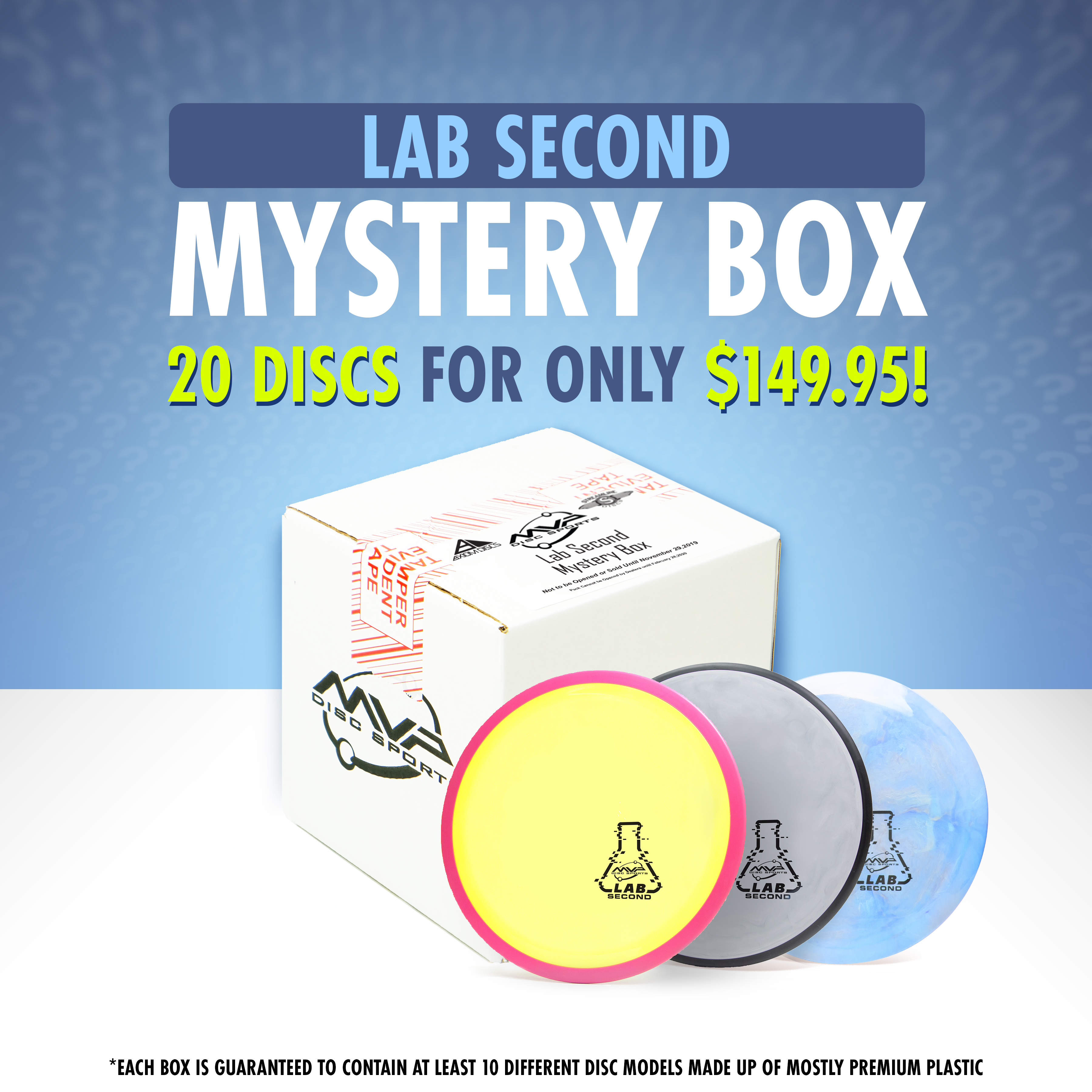 Lab Second Mystery Box
An excitingly unique way to try out new products and fill up your stocking or your bag! The Lab Second Mystery box will contain 20 Lab Second quality discs. Each box is guaranteed to contain at least 10 different disc models made up of mostly premium plastic.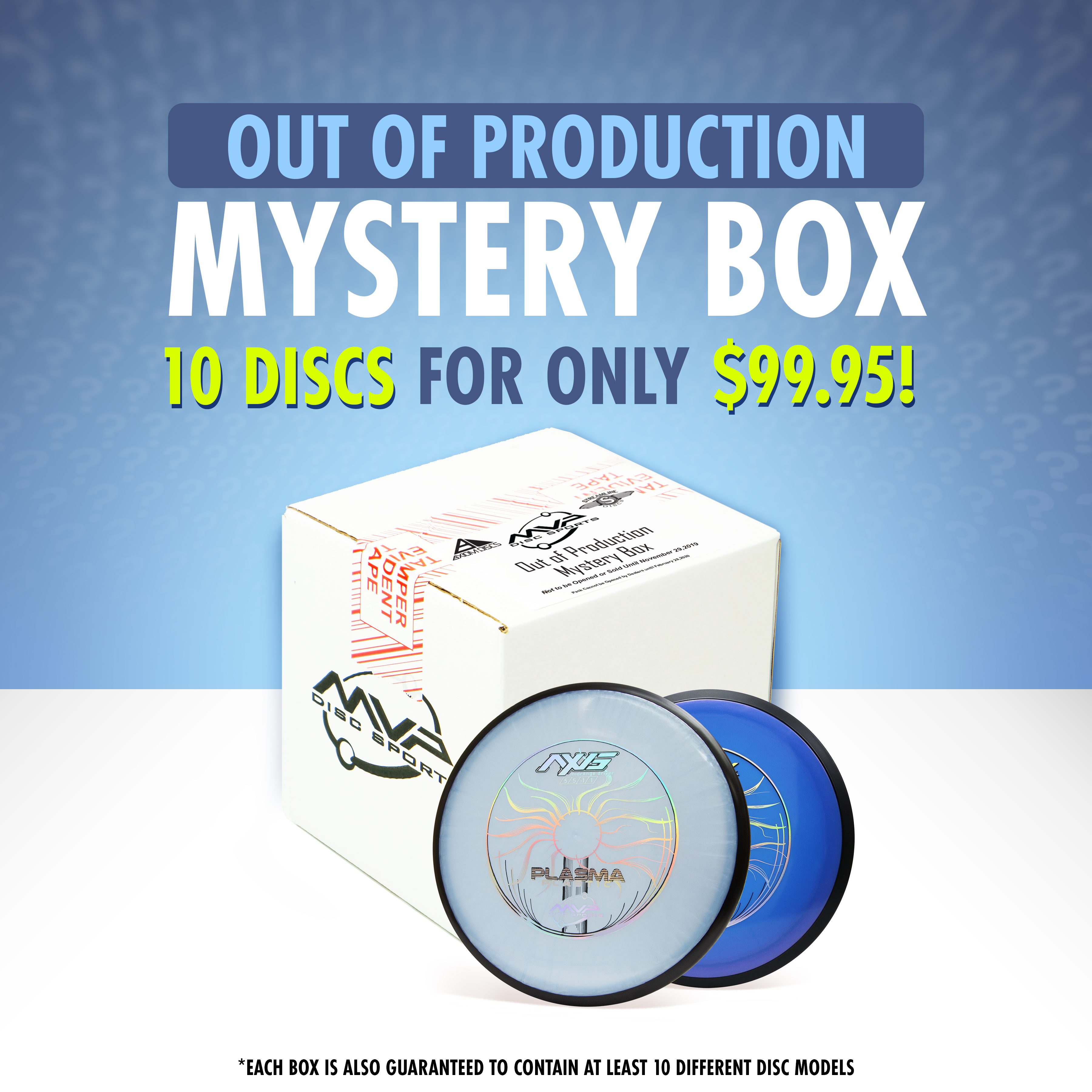 Out of Production Mystery Box
Stock up on the last of the now Out of Production discs! Each box will contain 10 discs from the recently retired molds, all bearing a stock stamp. Each box is also guaranteed to contain at least 10 different disc models.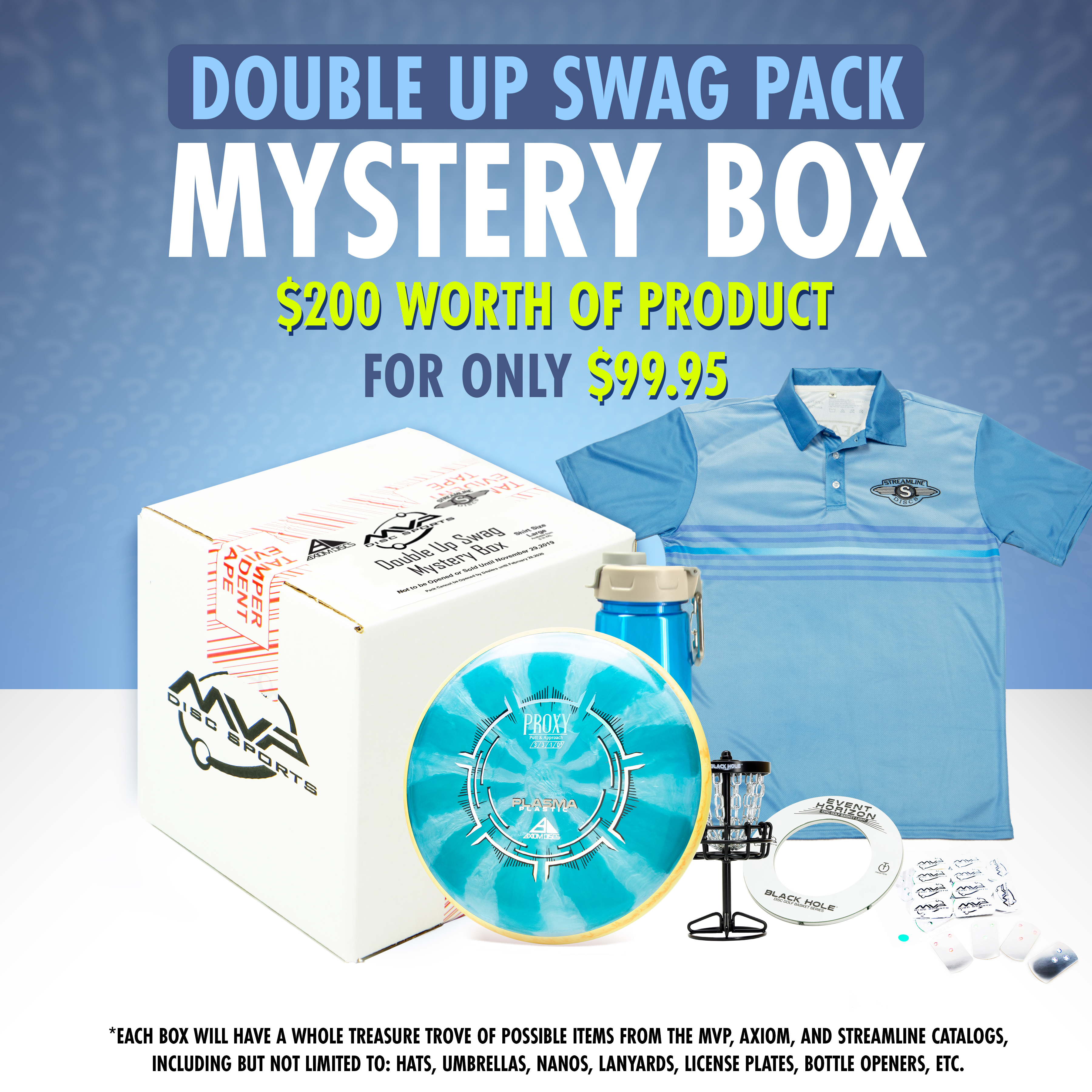 Double Up Swag Pack Mystery Box
MVP, Axiom, and Streamline fans will find themselves decked out in their favorite items with this fantastic Mystery Box. Each box contains $200 worth of products, for only $99.95. Each box is guaranteed to have 1 of the following items: 1 Dye Sublimated Polo, 1 Special Blend Plasma Proxy, 1 ten-pack of Tri-Lite LED's, 1 Event Horizon Basket Light, 1 Water Bottle, and 1 Black Hole® Micro.
All Mystery Boxes will include a bonus Lab Second holographic foil stamped disc.