Overstable
10.5mm Putt / Approach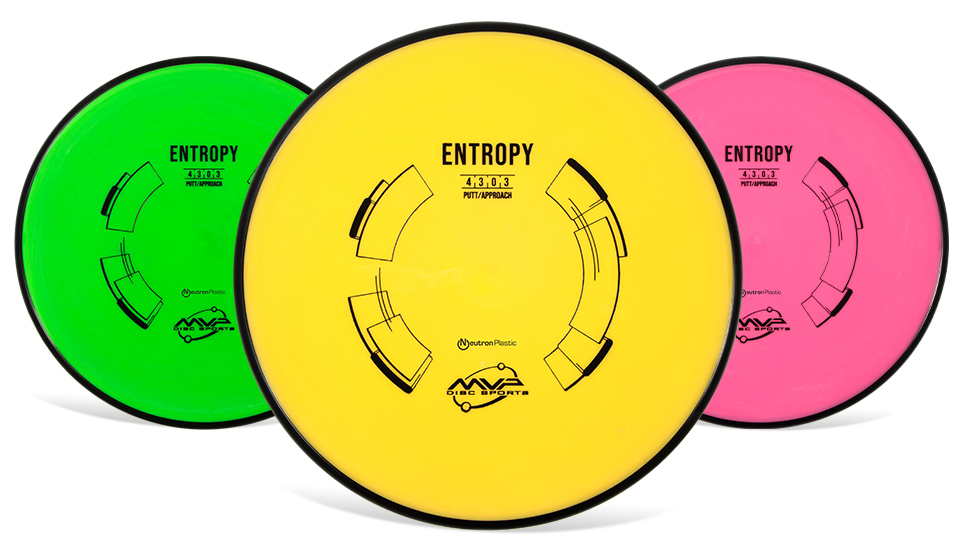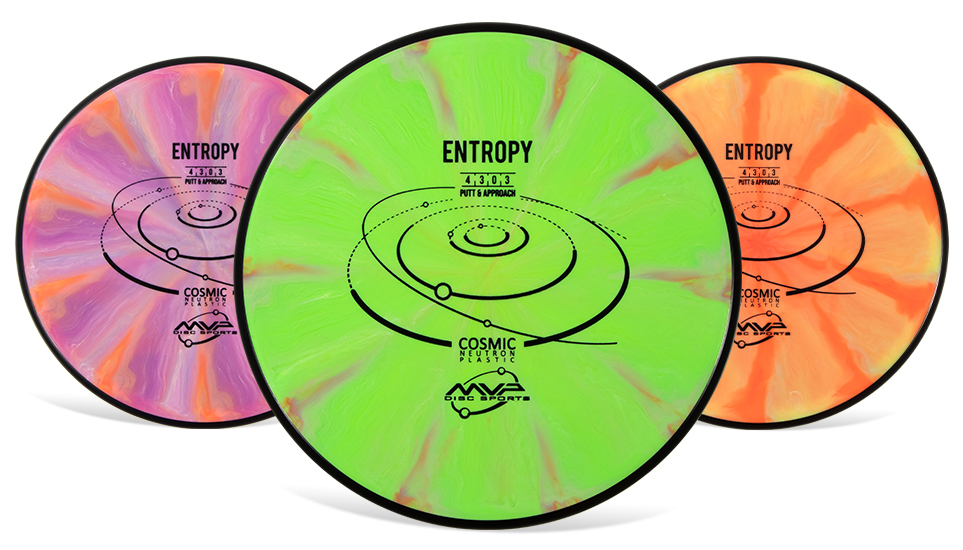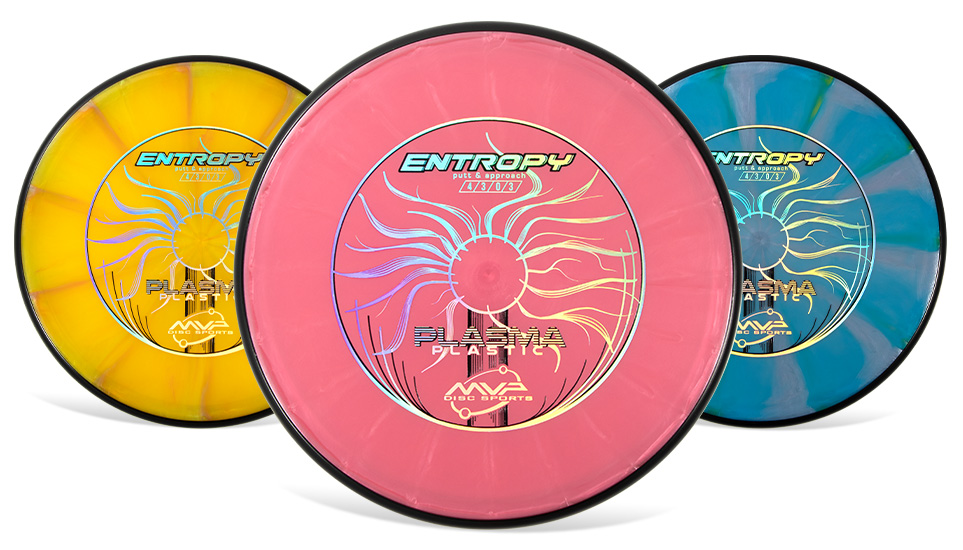 The Entropy is a durable overstable workhorse in the 10.5mm Putter class.
The Entropy is an overstable Putt and Approach disc designed for flights with reserved glide and a dependable finishing fade. It delivers as the overstable workhorse putter GYRO® fans have been waiting for. The Entropy has the premium grip and durability to become your go-to approach or high wind putter. The Entropy has arrived in Plasma plastic and is ready to be disc golf's premier overstable putter!
All models in the 10.5mm Putt / Approach class, displayed by relative stability:
| | |
| --- | --- |
| Class | 10.5mm Putt / Approach |
| Weights | 160g-175g |
| Diameter | 21.2 |
| Rim Width | 10.5mm |