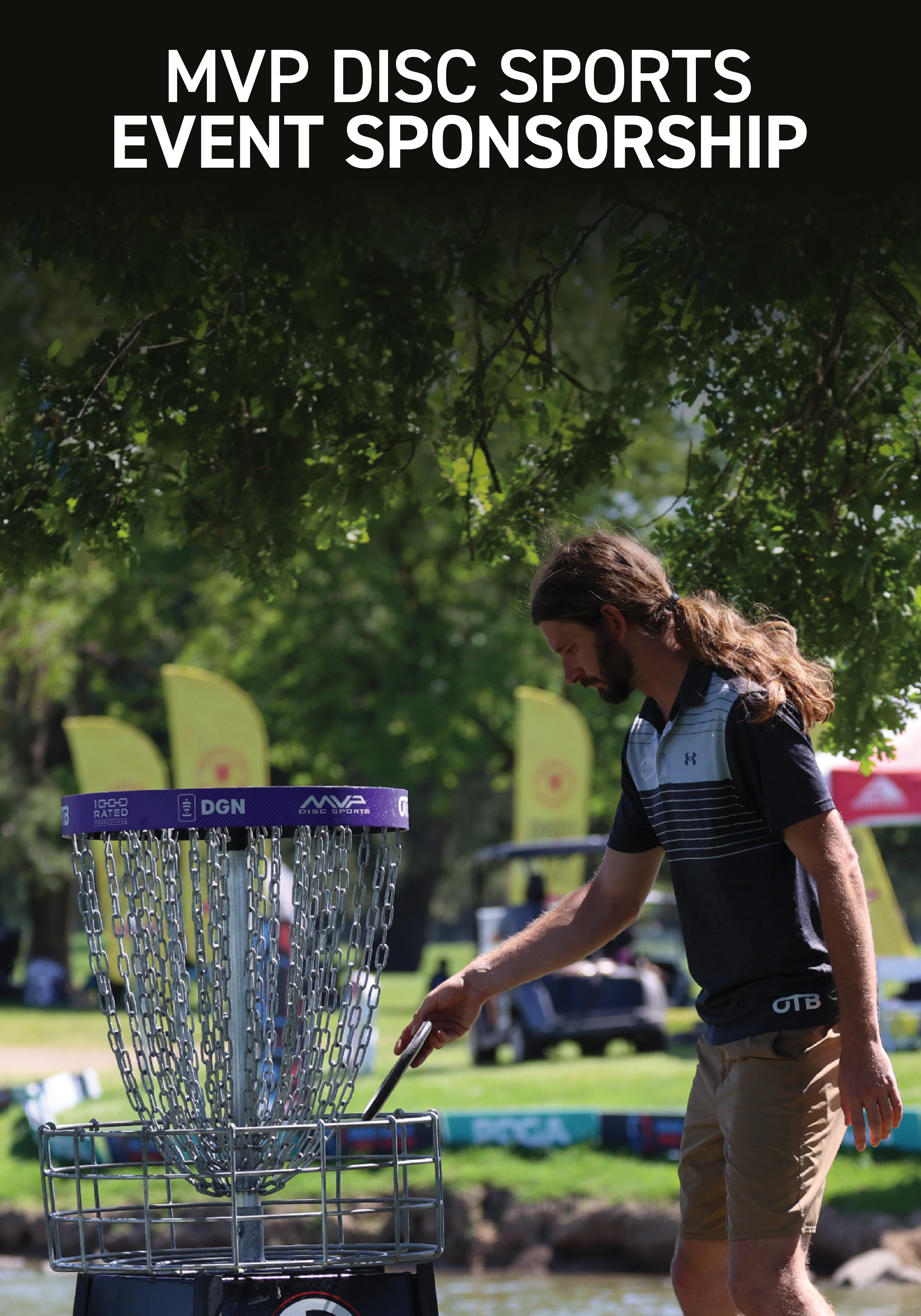 TOURNAMENT DIRECTORS –
MVP IS HERE TO HELP
Our revamped Event Sponsorship program provides Tournament Directors with player's packs and prize packs for incredible pricing in exchange for the title sponsorship of your event. Simply select between the three disc player's pack or the five disc player's pack, price your entry fee accordingly to allow room for payouts and other expenses, and order your player's packs in batches of twelve to get the special event pricing. And don't forget to secure some discounted prize packs as awesome rewards for your division winners, CTP winners, and raffle winners.
It's a win-win-win-win situation!
Eligibility Requirements:
In order to qualify for these player/prize pack benefits, we ask that events follow these guidelines:
Add "Sponsored by MVP Discs" to the event title and in all event listings.
Promote your event through social media (tag our official pages @mvpdiscsports), event pages, and/or websites.
All items in the sponsored player's/prize packs must be given to players at the event.
For a step-by-step guide, click here!