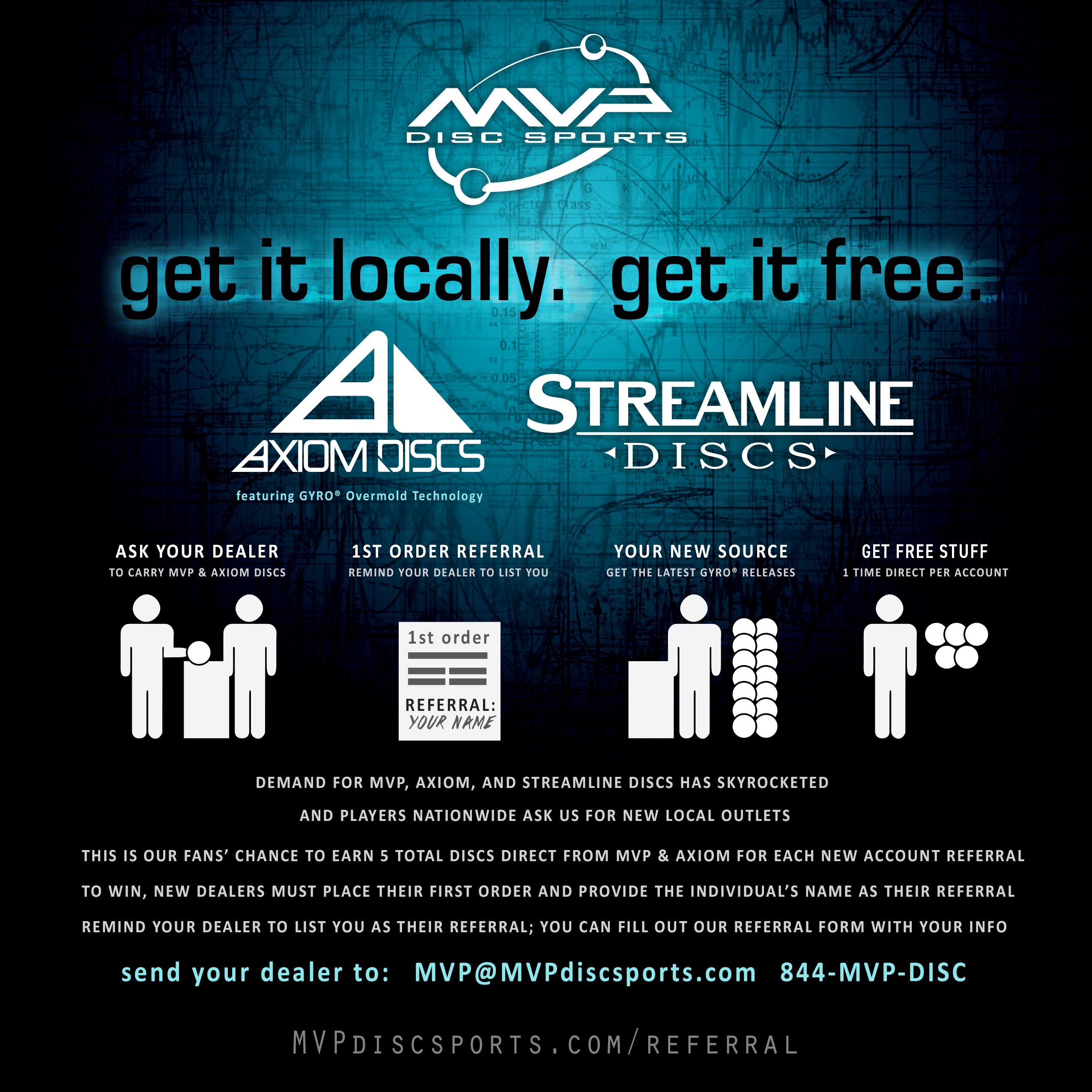 MVP Referral Program
Demand for MVP, Axiom, and Streamline discs has skyrocketed and players nationwide ask us for new local outlets. For every dealer our fans refer to MVP for their first order with us, MVP is offering our fans a chance to earn 5 total discs and a Black Hole® Pro. To earn the Black Hole® Pro and 5 discs of your choice, new dealers need to add your name to the first order.
Direct your dealer to MVP@mvpdiscsports.com 844-MVP-DISC
Ask your local dealer to carry MVP, Axiom, and Streamline Discs
Remind them to list you on their first order referral
Keep up to date on new releases and special editions
Get a Black Hole® Pro AND 5 free discs direct from MVP for each new account!