February 24, 2020 Uncategorized
Introducing the MVP Pro Shop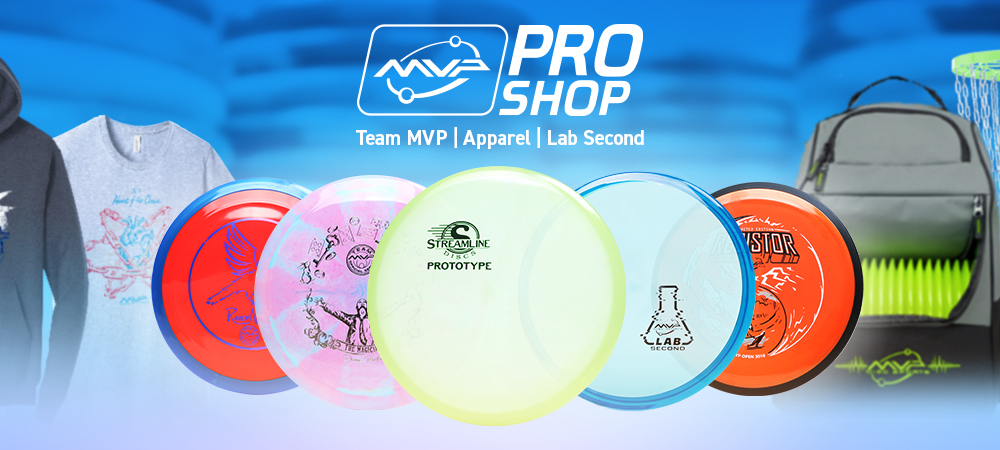 In 2019, MVP Disc Sports made the move to 100% in-house production on discs and so far it has been a monumental success. It brought about the ability for greater experimentation with our own scientific methods and has given us the ability to create more unique products for our fans and the sport we love.
It was also common for some Special Edition or event specific discs to have leftovers during a production release, or have the occasional return due to shipping damage. While these products were still quite excellent discs, there wasn't a very economical solution to putting 5 discs back on the wholesale order form. With the MVP Pro Shop, we will now have a way to let our fans have these discs, instead of just needing to misprint or recycle them.
Along with all of our experimenting comes the results of those experiments. In the past, MVP has always just recycled any prototypes, oddities, or Lab Seconds that were created during our testing. With the creation of the MVP Pro Shop we now have a way to offer our fans these products that don't quite fit the mold.
With that shift, MVP now has the capacity to support both the sport and Team MVP in many new ways. One of them being the ability to offer Signature and Tour Series discs to our players and their fans. It has always been a goal for MVP to celebrate the achievements of Team MVP members with the honor of Signature and Tour Series discs.
The MVP Pro Shop creates a unique place for our Team MVP members to get their discs to their fans, gives MVP, Axiom, and Streamline an outlet for oddities and prototypes, and creates a much more intuitive purchasing experience for the disc golf community as a whole.
Does this mean you are selling stock stamps?
Nope. The images you see of each disc are the placeholder for that model. The MVP Pro Shop will be taking a picture of every disc, and the disc you see when you purchase is the exact disc you are buying.
What you can expect
A place where MVP, Axiom, Streamline, Team MVP, and all Disc Golf fans can support their favorite Team MVP members and find new and unique stamps for some of their favorite discs.
A portion of every Team Disc sold goes directly to the player to help fund their tour.
We know our fans want to be able to support their favorite Team MVP member directly, and the Team MVP section of the MVP Pro Shop is designed to do just that.
A portion of each sale goes directly to the Team MVP members to support their tour.