April 13, 2021 Uncategorized
MVP Lab Report – April 2021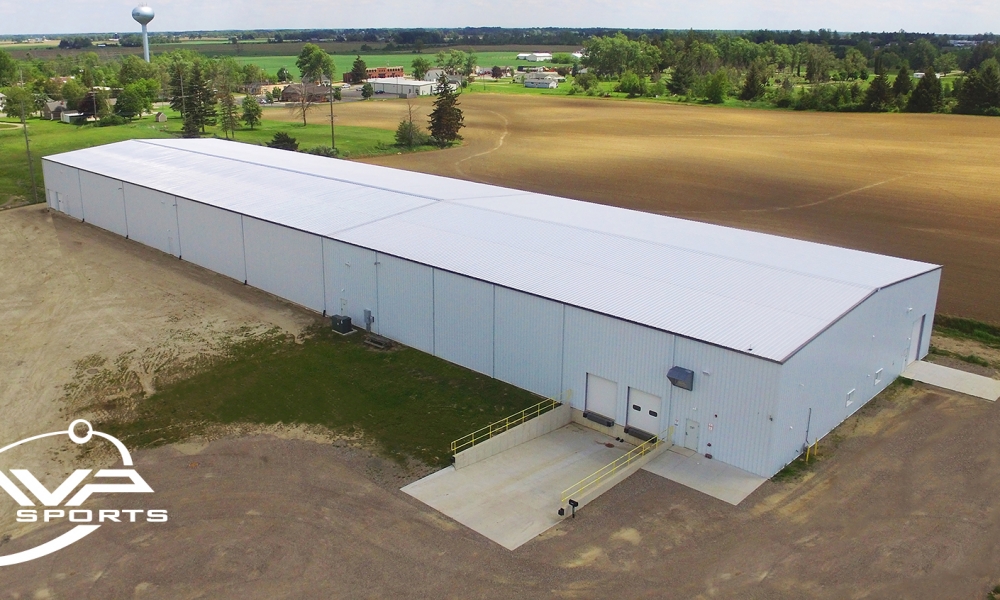 I am excited to bring you the next edition of the MVP Lab Report. In this report, I'd like to provide some info about the overhaul in our logistics that we have been working on for almost a year: the transition to our new Enterprise Resource Planning (ERP) system. We have previously reported on our progress in increasing our manufacturing capacity to meet the demand, but the overhaul of our logistics is also a crucial step in meeting this new level of demand. I'd like to provide some insight on what this entails and how this new system will be instrumental to our efforts to offer the best possible customer experience that we can.
Many years ago, before we established MVP HQ in Marlette, we built a rather automated system for wholesale order processing and inventory management. It served us very well over the years, allowing us to process orders in an accurate and timely manner. We could process most orders within 1 business day. However, a handful of years later when we were on the verge of outgrowing the system, the pandemic hit and accelerated the demand for disc golf greater than 500%. It's amazing to see disc golf grow this much so fast, but it has presented a vast amount of challenges in scaling this quickly.
Scaling to this level requires an immense amount of infrastructure developments and a long time to achieve. We've now tripled our staff and capacity from 1 year ago, and we're well on our way to achieving a 5x increase in capacity by this spring/summer.
As our stock of discs has become scarce in recent months, our monthly releases have primarily become monthly restocks. The amount of each disc in these restocks is greater than a full year's worth prior to 2020, and they've been selling out within 1 business day.
This influx of orders requires a few weeks to process and ship out to dealers. While this will still remain the case with our new ERP system in place, we will now have significantly more real-time analytics of the order process. With the current system, it can take several days or weeks to really know how many discs we've sold during an influx. With the real-time analytics of the new ERP system, we will now be able to more effectively plan our production schedule to meet the demand. In recent restock releases, we oversold our stock by tens of thousands of discs – resulting in hundreds of retailers missing out.
Does this mean that all of our discs are going to be fully stocked in the coming months? Unfortunately, no. However, this infrastructure overhaul is a necessity in achieving that. We still have more machines coming in April and May, and we have dozens of additional personnel to work towards making our discs more readily available. We're confident that the increase in capacity is going to allow us to begin releasing more new discs, but we still anticipate stock will be tight for many months to come. With that being said, there is going to be a massive increase of discs going out to retailers, and you should be able to find the discs you are looking for, but you will definitely want to act quickly in picking up what you're looking for because they won't sit on the shelves long.
Today is the last day for dealers to submit their orders to us prior to the ERP system changeover. We will be wrapping up the last orders by next week and begin the changeover to the new system. We anticipate resuming operations with the new system on May 5, but major logistical overhauls like this can also be prone to delays. Our goal is to open with a BETA release on May 5 with a limited number of items to test the new system. After that, assuming the new system is stable and fully operational, we will follow through with a huge release. Our machines will still be running 24 hours per day during this changeover, so our warehouse will have plenty of discs for retailers upon fully resuming our operations.
This ERP system has been nearly a year in development. It has required a data overhaul of thousands of SKUs, thousands of customers, hundreds of suppliers, and 11+ years of historical financial and sales data. We've been migrating this data to the new system for many months, and the finish line is near.
Thanks again to everyone for their tremendous support and your great patience for the time it's taking for us to meet the new level of demand and expectations. We're pleased with the progress, and we will continue to strive for excellence in customer service and all of our products.
Cheers!
Brad