March 24, 2020 Uncategorized
MVP Lab Report – March 2020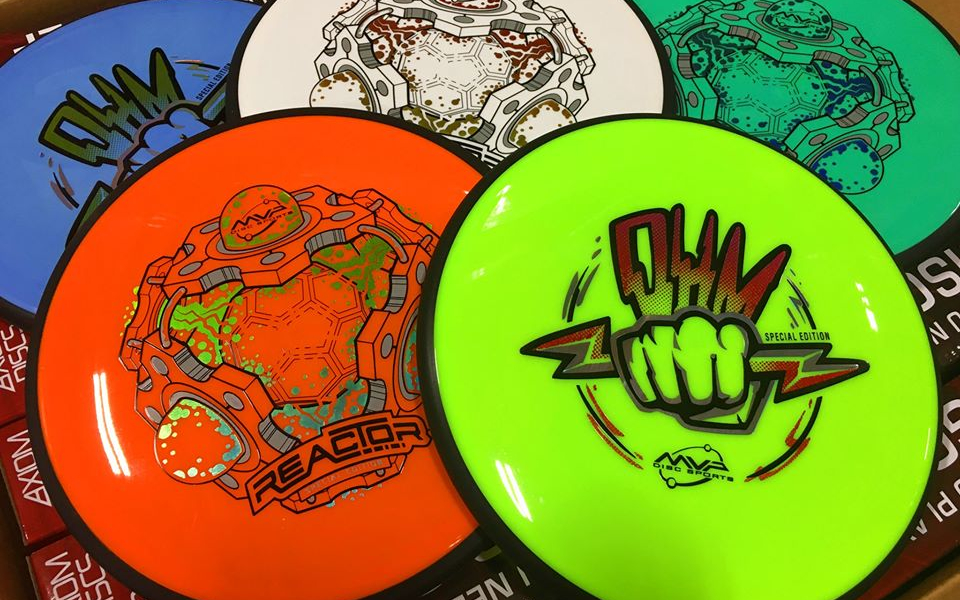 This report will be about this month's two new discs: the Reactor and Ohm. I also want to provide a status update on some quality upgrades we've recently made on our discs, particularly as a result of the reconditioning process of our molds. For more info about our reconditioned mold process, take a look at the previous lab report.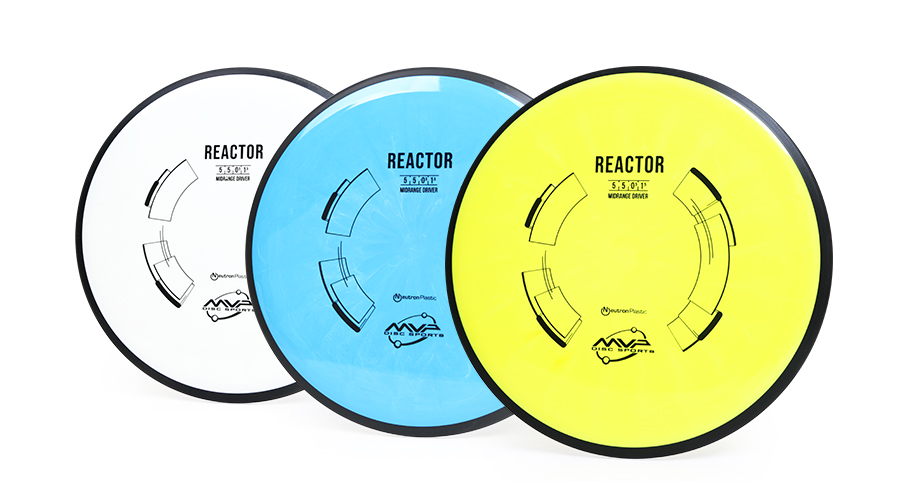 I'll start with details on the two new discs. Since many midranges were discontinued from the lineup last year, our top priority this year will be to fill many of the new holes in our midrange lineup. The Reactor fills a 5 | 5 | -0.5 | 1.5 role in the lineup, which will be a key go-to mid in many people's bags. For me, the Reactor will fill a lot of the workhorse roles that I used the Vector and Axis for. It has a stability that falls roughly between those two models but has a much more modern feel to it. This mold has a further enhanced GYRO effect and an optimized aerodynamic profile which gives it noticeably more glide than the Vector and Axis. While this mold is not intended to be a direct replacement of any of the original midrange molds, it is a great start in filling up our new midrange lineup. We still have a lot more molds needed to cover all of the areas of our new midrange lineup, so there will definitely be more to come.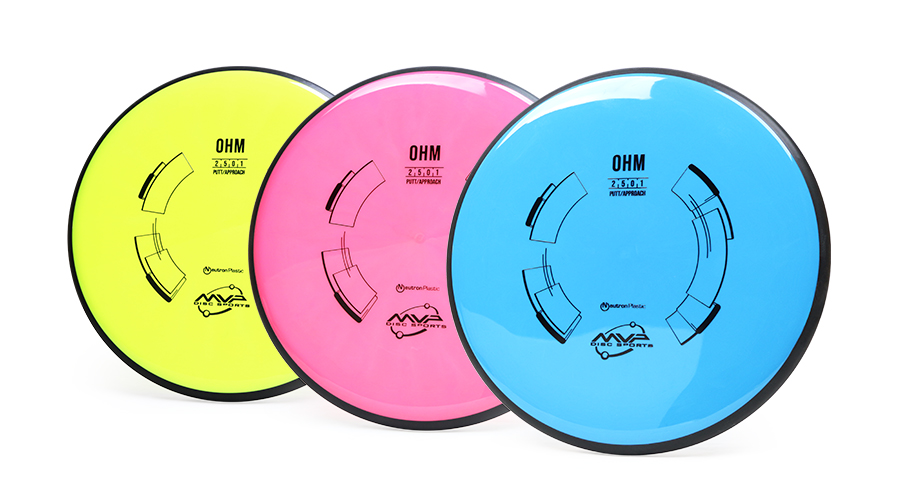 The Ohm is another disc that I'm very excited about. It was largely inspired by the surge in popularity of the Pilot. It also has a flight rating of 2 | 5 | 0 | 1.  We know many GYROnauts have been looking for something in the MVP lineup similar to that of the Pilot in both feel and flight, except with the enhanced GYRO effect MVP is known for. While it is very similar to a Pilot, it does have some notable differences, particularly with the weight distribution, as one would expect between a solo-mold and overmold disc. The Ohm has a weight range from 155-175g, whereas the Pilot is available in a range of 165-175g. The larger weight range means we're able to concentrate nearly 20g of extra weight in the rim of the Ohm compared to the Pilot.
Both the Reactor and Ohm are two new discs that we're very proud to be adding to our lineup. They fill very key roles in many people's bags. Chad Richardson's 10+ years of experience in disc design has played a major role in perfecting the discs in our lineup, and these new models are the culmination of that continuous strive for improvement.
There are some notable molds that have had successful reconditioned trials that we expect to have a fresh stock of new colors by springtime:
Vanish
Orbital
Wave
Teleport
Relativity
Tantrum
Excite
Wrath
Fireball
Tesla
Motion
Phase
Photon
Defy
Matrix
Inertia
Impulse
Insanity
Virus
Octane
Catalyst
Mayhem
Tenacity
Servo
Crave
Relay
Signal
Energy
Nitro
Panic
Dimension
Delirium
Resistor
Nano
I also want to touch base on a new quality improvement we've made on our discs, specifically with the cosmetic appearance of our discs. This improvement was made possible by both our reconditioned molds as well as some additional molding equipment that was installed in our production facility last month. We've been able to improve the processing conditions of our material which allows for a much cleaner and aesthetically pleasing surface. The Ohm and Reactor will be the first runs of discs produced in these new processing conditions, so you may notice those molds, in particular, having a much cleaner cosmetic surface. We expect that all of our reconditioned molds coming in stock this year will also be produced to this new higher quality standard.
– Lab Report