May 20, 2020 Uncategorized
MVP Lab Report – May 2020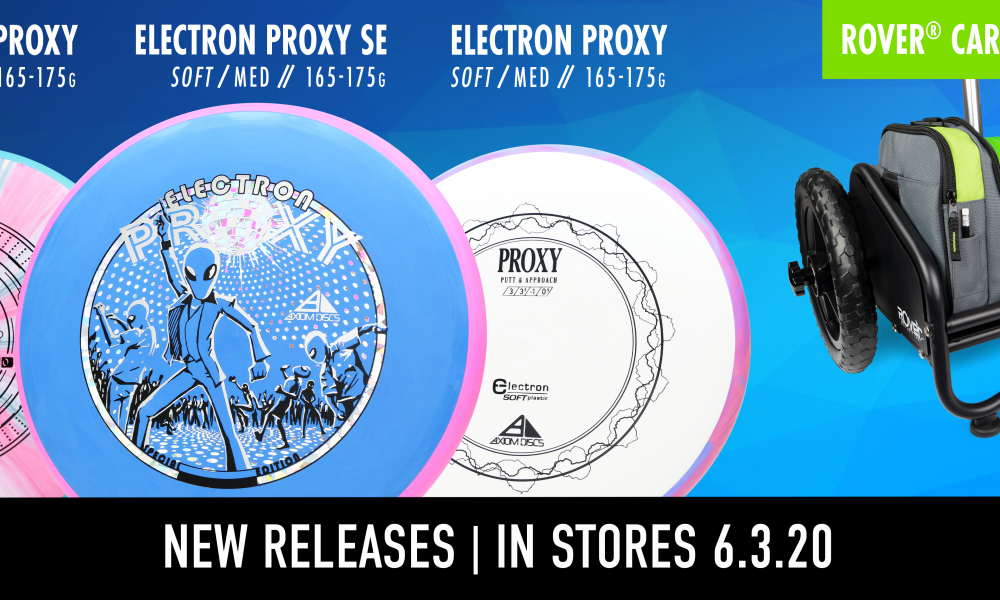 I am excited to provide the fifth edition of The MVP Lab Report. As always, a big thanks goes out to @Chaser EK for coming up with this series. Chaser also recommended that I provide a "Status of the Lab" report; in other words, a report of how we were impacted by the recent shutdown and the new regulations for businesses operating in the midst of COVID-19. I will provide some updates on that, as well as one topic I've been very eager to provide a report on: Electron Plastic.

With regards to the COVID-19 shutdown, we were definitely impacted by it, particularly with delays in our production schedule.
The biggest issue we've been faced with as a result of the shutdown was that we haven't been able to run any production during this time. This set our schedule back by more than 2 months. Since we've been in the process of reconditioning our molds and preparing to ramp up our production, our stock was already limited and a handful of discs were out of stock. Now that we're in the busy season, our availability of discs is becoming much more limited. However, rest assured that this is temporary, and we still anticipate having most of our discs back in stock in the coming months.
We've expanded our production to 24 hours per day, 7 days per week. We plan to operate at this capacity for the rest of the spring season. We're very appreciative of the production staff being able to accommodate the expanded schedule as we make a big push in getting discs back in stock.
Back when many people were stocking up on toilet paper, we were stocking up on raw materials. We knew that the supply chain was going to be unstable, so we increased our inventory levels of materials quite substantially. Thankfully we did because it's now a 12-week turnaround time to acquire the materials we use for discs. That's long enough to put us out for the whole season if we didn't stock any material. However, we have enough material on hand to last the whole season, so you all need not worry about the supply of our discs!
The safety precautions we've implemented to prevent the spread of COVID-19 will have minimal impact on output. We have a rather large working space for the number of people we have working, so creating safe social distancing is not a challenge for us. Mandated respirator masks, frequent sanitation of the facility, temperature checks, and other safety measures. have been rather straightforward for us to implement without impeding working ability.

Now onto the topic of Electron Plastic. Electron Plastic was actually one of the first topics I wanted to discuss when we started The MVP Lab Report. However, we've been doing a lot of trials of Electron Plastic since we've started this series, so I wanted to wait until we had some more results to report on. Since that time, we've made great progress on an improved version of Electron Plastic.
Electron Plastic will continue to have the same great grip that Electron Plastic is known for. We primarily worked on further improving both the feel and durability of it, and I'm happy to say that we've achieved improvements in both areas.
The biggest area of improvement needed in Electron Plastic was the durability, particularly that of maintaining its own shape (i.e. not warping upon impacting a tree). While the new formulation has improved durability, it is still the same family of plastic, so it will still be subject to the typical wear that Electron Plastic is known for, but there should still be a considerable amount of improvement to the durability.
The Electron Proxy will be the first release consisting of the new formulation of Electron Plastic. While we didn't release Firm Electron Plastic in this release, we have a new recipe for Electron Firm as well and plan to release Electron Firm Proxy in the future. All other models in our lineup still have a considerable amount of inventory of the original Electron Plastic, but we expect that most models will transition to the new recipe of Electron Plastic in the coming months.
We've also made some big improvements to the appearance of Cosmic Electron Plastic. Cosmic Electron Plastic will have a much more natural-looking radiating appearance as opposed to the "flat stripe" appearance previously seen in Cosmic Electron. The Cosmic Electron Proxy is the first release to debut in this new style of Cosmic Electron Plastic, and the other Cosmic Electron Discs will transition to this style in the future.