October 15, 2018 Uncategorized
New Site Launch!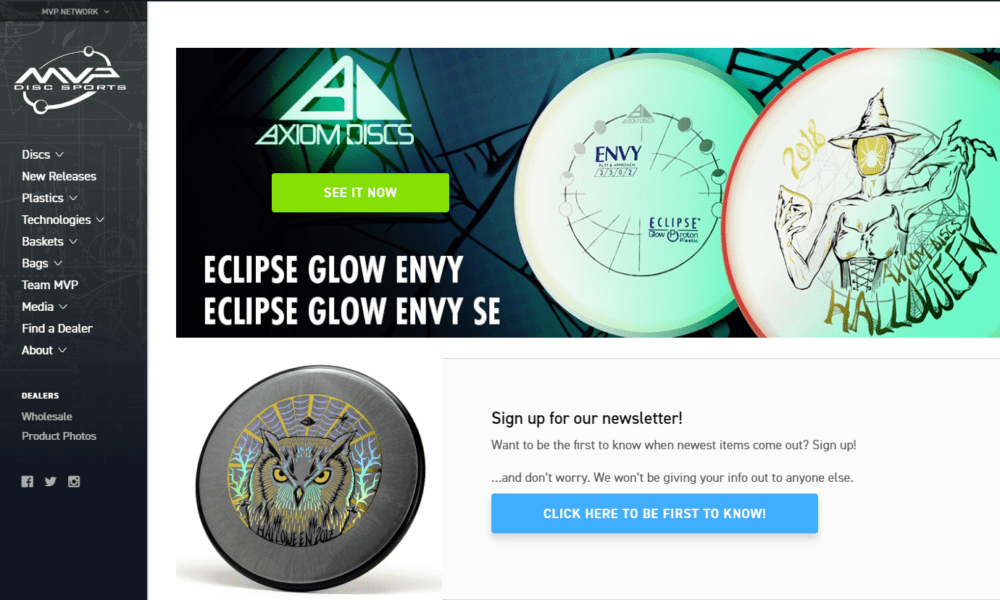 Welcome to the new MVPDiscSports.com!
MVP Disc Sports, Axiom Discs, and Streamline Discs have received a web overhaul, bringing you the best discs and equipment in disc golf with a modern new interface.
Check out the updated all discs page for all of your favorite discs with an improved search experience and the new news section to see some of the recent milestones at MVP Disc Sports.
Sign up for the new fan newsletter for monthly updates and get more connected with MVP!
Dealer resources and the wholesale order form are available here.
This has been an exciting year of growth and change here at MVP Disc Sports, and we are excited to have you with us along the journey!