August 29, 2019 Uncategorized
MVP's Plan for 2020 and the Future of our Lineup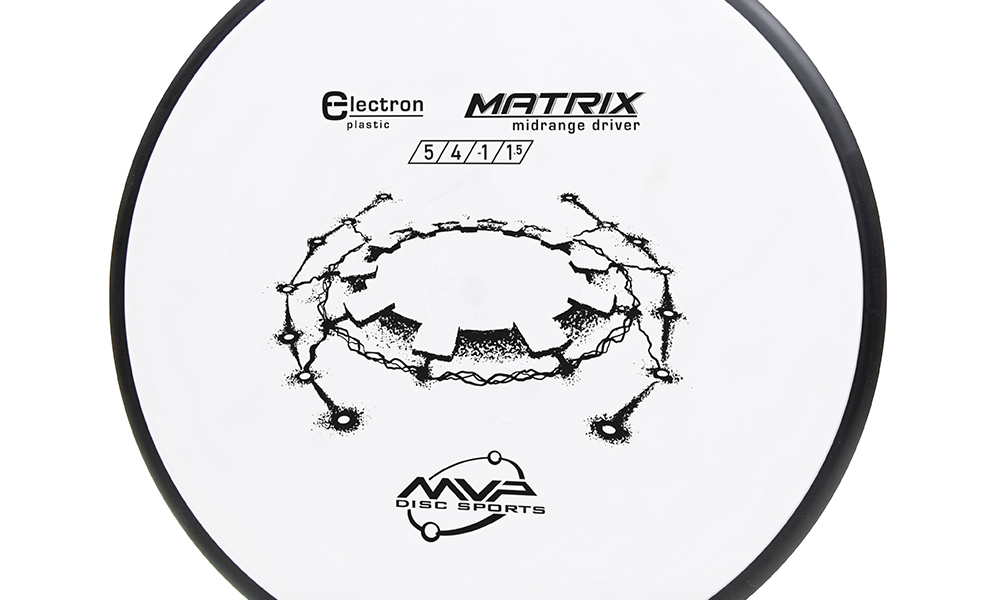 Our mission at MVP Disc Sports is to continue to be at the leading edge of what is possible with disc technology and always raise the bar for the sport of Disc Golf.
This year we started a new injection molding facility for manufacturing our discs in-house. In less than one year of producing discs in-house, we have developed a new multi-color injection technology which includes Cosmic Neutron, Cosmic Electron, as well as an increase of natural swirls in regular Neutron discs. We also launched Prism plastic in Neutron, Proton, and Plasma variants, including a stock model (Pyro) and some prototype models (Insanity and Wrath). We also aggressively grew Streamline Discs to include far more options in our solo-mold lineup.
Even more exciting is the progress we're making on a vast amount of other technologies that are still in development. We cannot say much about these things at this time, however, we're excited to announce that our new production facility has rapidly catalyzed our pace of innovation and we have zero intention of slowing down any time soon.
Throughout the process of starting our new production facility and our drive for continuous improvement, it has become apparent to us that there needs to be some changes to our disc lineup.
In the last 10 years, we have learned a tremendous about manufacturing discs. We realize that there are many things that we can do better, so we want to revisit the areas of our disc lineup that we feel need the most improvement. For those who have followed our history, you know that our first disc, the Ion Putter, has undergone multiple generations of continuous improvement. The same is true for many other discs in our lineup, most of which have only had a single generation. Many areas in our lineup are due for a new generation of improvement.
Our approach for these improvements is going to be different than how we have done so in the past. Specific areas in our lineup will be retired, while new and improved models that are more suited to fill these roles will eventually be added.
Today, we are announcing that we will be retiring 15 molds from the MVP and Axiom lineup, as well as some plastic options in some models. These molds include:
24.5mm Class (Distance Driver)
Limit – MVP Disc Sports
21mm Class (Distance Driver)
Thrill – Axiom Discs
18mm Class (Fairway Driver)
Amp – MVP Disc Sports
Shock – MVP Disc Sports
16.5mm Class (Fairway Driver)
Clash – Axiom Discs
Inspire – Axiom Discs
Switch – MVP Disc Sports
13mm Class (Midrange)
Axis – MVP Disc Sports
Vector – MVP Disc Sports
Vertex – MVP Disc Sports
12mm Class (Midrange)
Alias – Axiom Discs
Tangent – MVP Disc Sports
Tensor – MVP Disc Sports
Theory – Axiom Discs
10mm Class (Putt/Approach)
Particle – MVP Disc Sports
Plastic Options going out of production (These are specific plastic options only; these molds will NOT be going out of production and will remain available in the other plastics):
Anode – Soft Eclipse – MVP Disc Sports
Anode – Soft Proton – MVP Disc Sports
Anode – Plasma – MVP Disc Sports
Anode – Proton – MVP Disc Sports
Atom – Neutron – MVP Disc Sports
Defy – Proton – Axiom Discs
Ion – Soft Eclipse – MVP Disc Sports
Ion – Soft Proton – MVP Disc Sports
Ion – Plasma – MVP Disc Sports
Spin – Proton – MVP Disc Sports
Wrath – Proton – Axiom Discs
We speculate that the news of these items may be a surprise to some of you, particularly the widespread retirement of our midrange lineup. The primary mold used in making most of our midranges (i.e. the mold used to make the center core) was the second mold we have ever built, and the function of the nearly 10-year-old mold isn't compatible with the new state-of-the-art molding equipment we have now. Furthermore, with our midranges being some of our earliest models, we see a lot of areas of needed improvement. We have heard the same feedback from our fans, and we agree with them.
Rest assured that while your favorite midrange might be about to go out of production, we have every intention of making new additions to our midrange lineup that we feel will be better and more modern options. You can also rest assured that there is still some time to purchase any backups of your favorite discs that are being retired. We restocked most of these models one final time prior to making this announcement so that they will still be available for you to purchase. Some models may be in stock for only a couple more months and some models may be in stock for almost a year.
2020 is going to be an absolutely incredible year for MVP Disc Sports, Axiom Discs, and Streamline Discs. We are looking forward to the future and we are incredibly glad to have you with us while we strive to continue being at the leading edge of disc golf technology.

As a part of our commitment to bringing you an enhanced midrange lineup we wanted to showcase what we have in store for 2020.
It has always been a goal of ours to bring players a consistent set of disc tech options, and one of the best parts of our new molding technology is being able to do just that. Previously making midranges in Electron Plastic came with a number of hurdles that were outside the scope of what we considered to be acceptable product. With our newly enhanced molding capabilities, we are able to bring Premium and Electron products inline with our goals for both intended flight and repeatability of product.
With that, we introduce the Electron Matrix as the first part of our commitment to creating this new chapter at MVP HQ.
The Matrix in Electron plastic is designed to be your favorite parts of the Matrix, with the enhanced grip and control of Electron plastic. We are excited to see how our fans will season these discs into their desired flights, and turn them into their go-to Electron mid.
Thank You to all our family, friends, and fans,
Brad & Chad Richardson
MVP Disc Sports