Black Hole Pro HD V2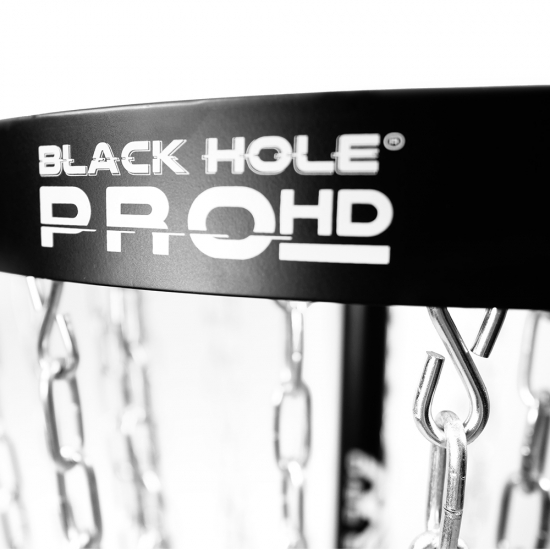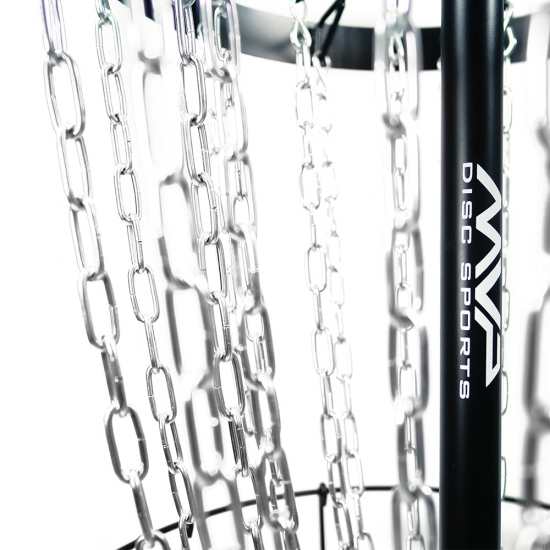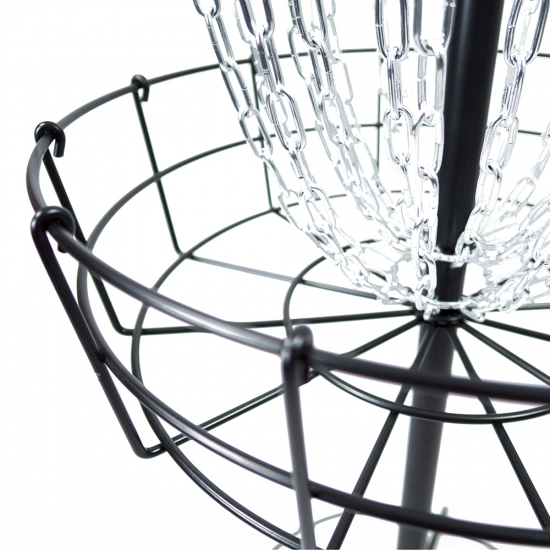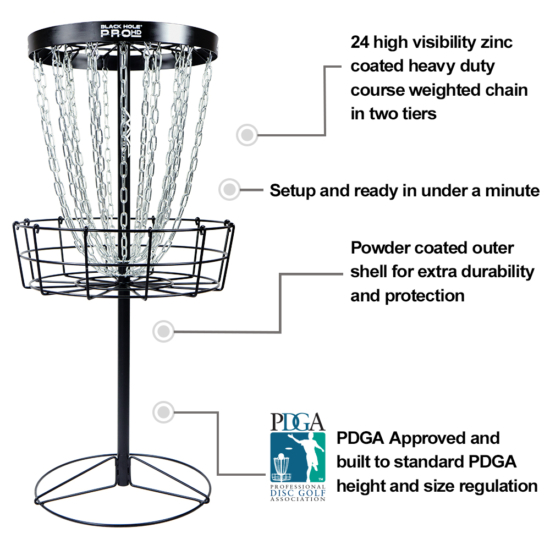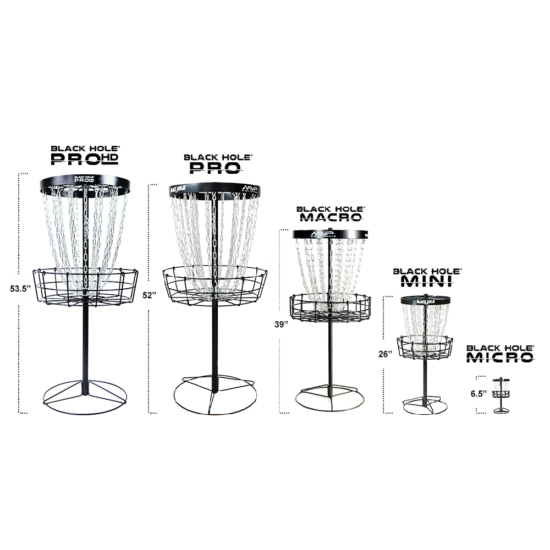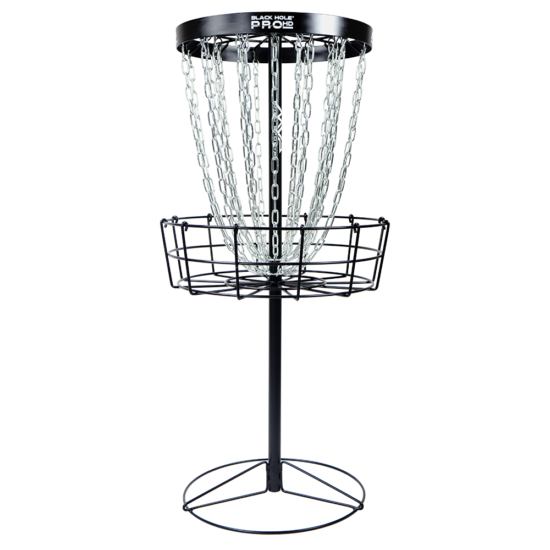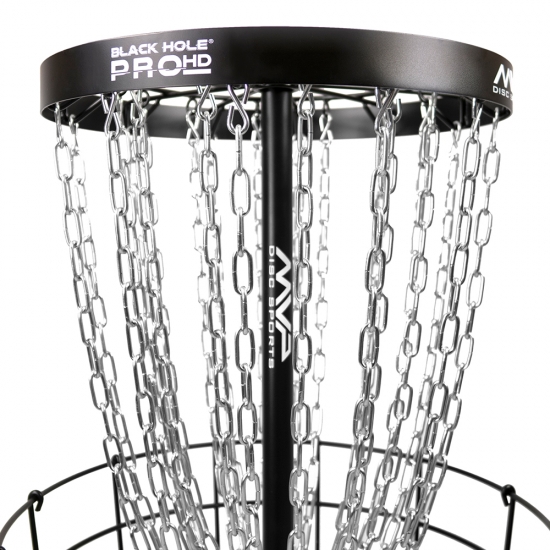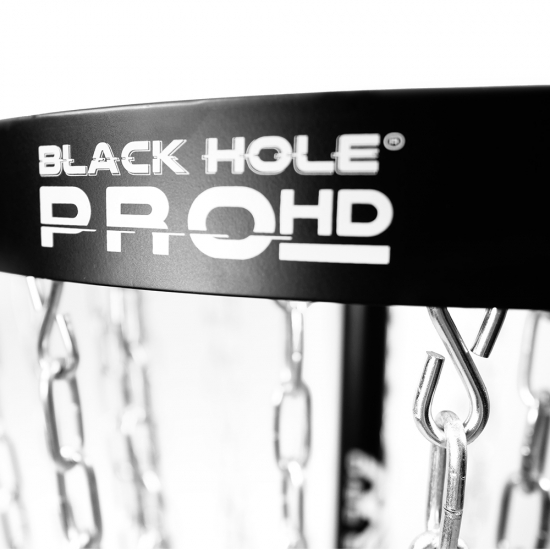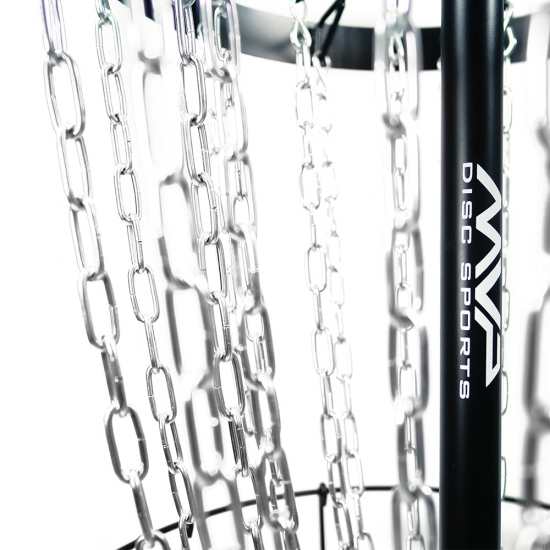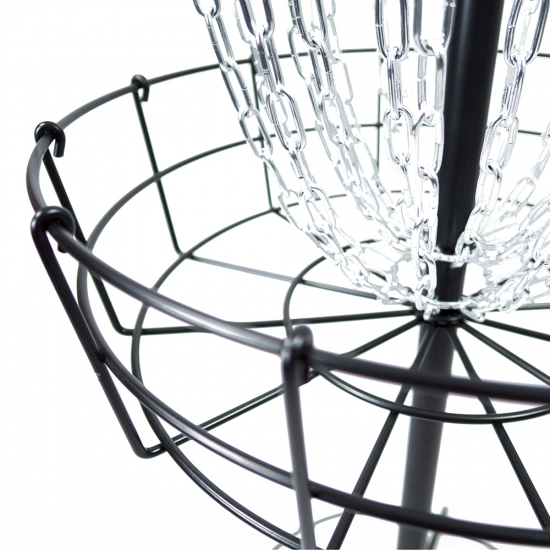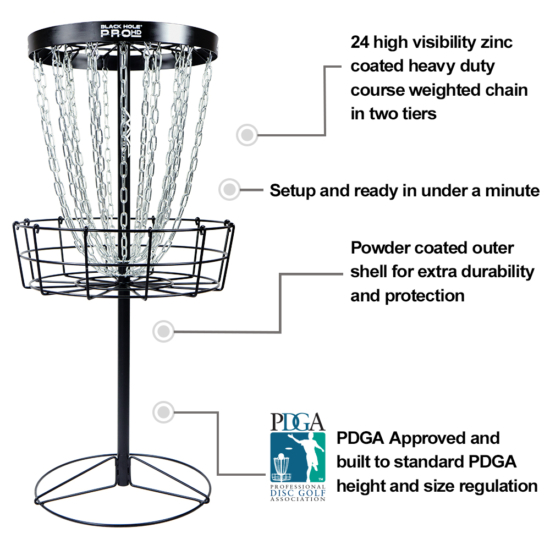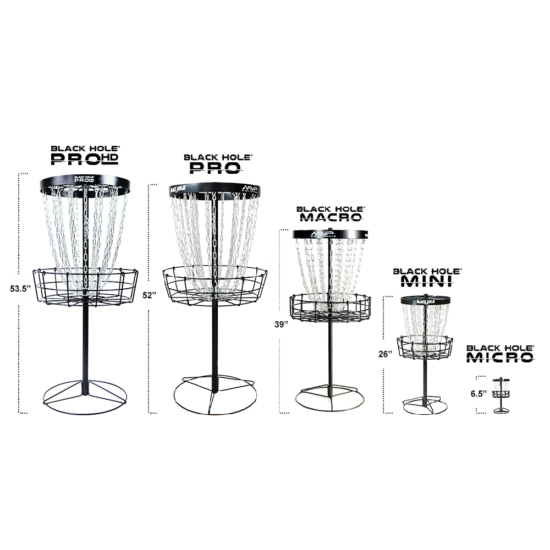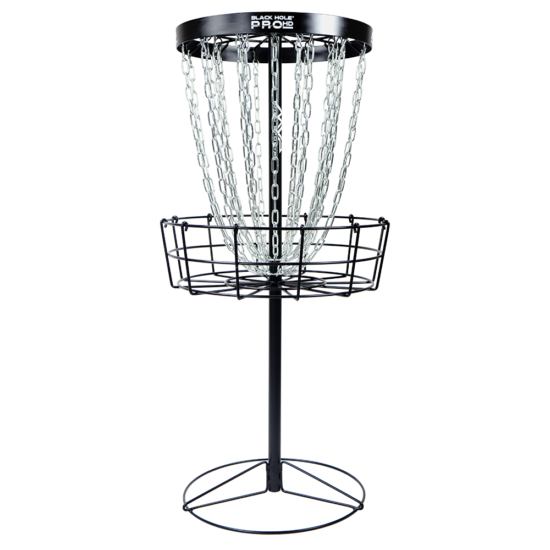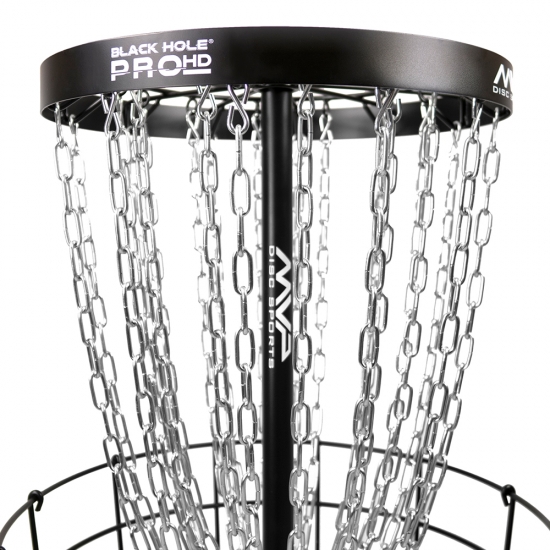 The Black Hole® Pro HD has been redesigned for an even better putting experience in the field or on the course. The new Black Hole® Pro HD design features a sturdier chain rack, deeper cage, and stronger base — constructed with thick 8mm wire compared to the Pro's 6mm wire. The Pro HD also sports our seamless black matte powder coating and double chain tiered design with 24 high visibility zinc coated heavy duty course weighted chains, 12 outer, 12 inner chains with Black Hole® equidistant orientation for zero weak pockets. The Pro HD fits standard PDGA height and size regulations and assembles in under 1 minute.
Adult supervision required for installation and use.